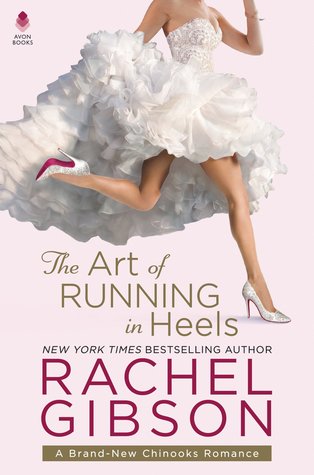 Title: The Art of Running in Heels
Author: Rachel Gibson
Published: 2017
Call Number: af/Gibson
Romance writer Rachel Gibson returns to her Chinooks Hockey series after six years and it feels as though she never left. In this latest installment, Lexie Kowalsky, who readers might recognize from the first novel in the series, is all grown up and has a big problem on her hands. Lexie appears on a "Bachelor" style reality series as a way to drum up publicity for her dog boutique. She wins, but now has to marry a man she doesn't love. Desperate to get out of the engagement, Lexie stages a runaway bride style exit from her own wedding--and runs straight into the arms of hockey player Sean Knox. When Lexie realizes that cameras catch her interlude with Sean, she forces him to pretend that they have been a couple since before she appeared on the reality show. The only problem with fake romances is that sometimes the feelings aren't too fake.
The Art of Running in Heels
is an enjoyable romance with the perfect balance of heat, humor, and sweetness. You don't have to read the entire series to enjoy the book, it's great as a standalone story. It's a great escape for anyone looking for a story with a happy ending.
Mary-Megan K.
Popular Materials Assistant